Top-10 Banking Analytics Solution Provider
UBQuant was named in the Top-10 Banking Analytics Solution Providers for 2019 by the Banking CIO Outlook in the magazines' September edition. The UBQuant team would like to thank our user community and supporting members in helping us to get the recognition.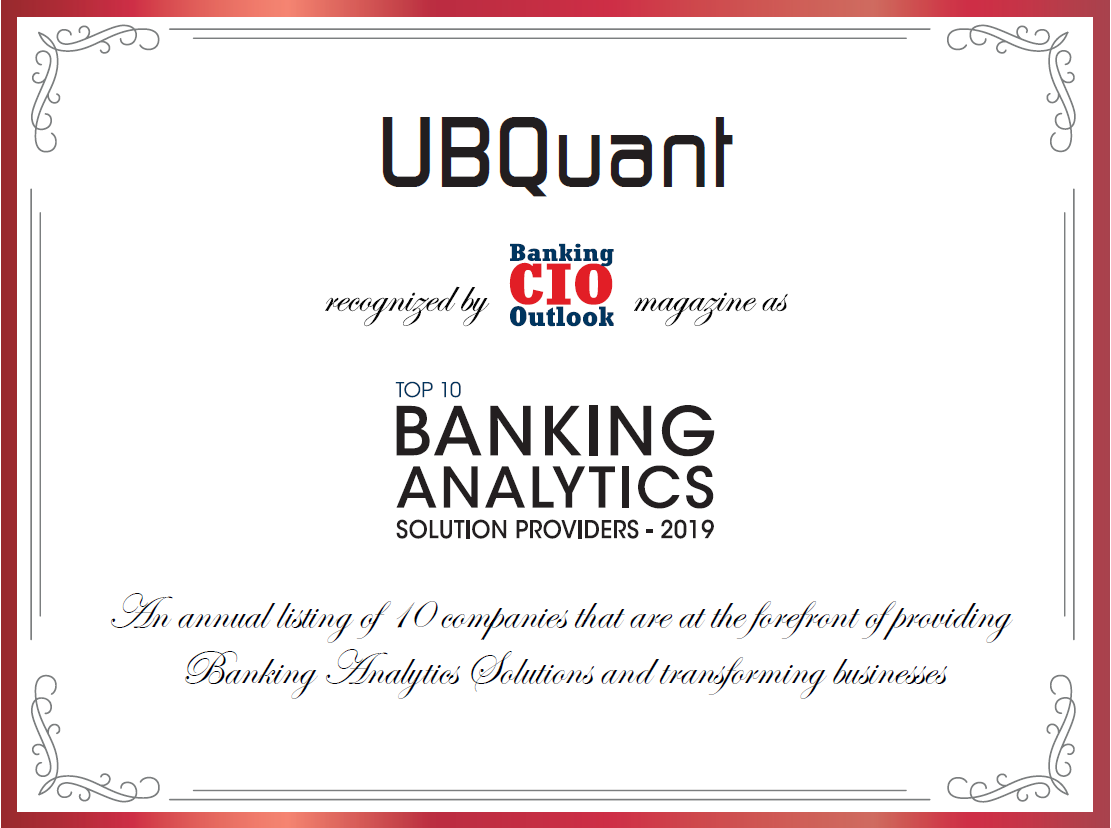 UBQuant Story: UBQuant's cloud-based SaaS solution delivers a transformative way for bank UBPR analysis with our award-winning insights engine. Using our intuitive visualizations, compare your custom peers or regulatory peer group averages or watchlist trends, augmented with individual bank data points. Our Critical Ratios offers leading key metrics to drive your performance insights beyond the standard UBPR ratios. Build your own performance stories by modeling with your custom ratios by defining your own formulas to turn the bank financial data into actionable insights. For you bank performance analysis and peer analysis reports for investors, board of directors and regulatory examiners, UBQuant solution transforms the analytics efficiently & effectively.